Glencoe is a lively village in the heart of the North Shore and one of Chicagoland's most prestigious communities.
Residents enjoy beautiful beaches, a charming downtown, and a nationally acclaimed public school system. The area is simply stunning; featuring historic houses on winding tree-lined streets, abundant parkland, and natural areas along three borders. A Metra stop in the downtown district provides easy access to downtown Chicago and the other North Shore communities.
Glencoe Village Guide
Downtown and Local Eats
As planned over a century ago, Glencoe's community revolves around its charming downtown district. Located near the Metra station at the center of the Village, residents love downtown Glencoe's cozy cafes, local eateries, and boutique shops. The area also features a great local grocery store, The Grand. As Glencoe is such a small and tight-knit community, a trip to downtown Glencoe is all but guaranteed to come with seeing familiar faces.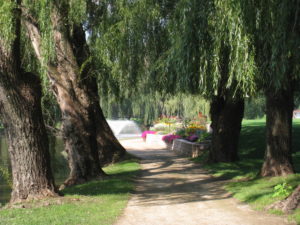 Glencoe restaurants include Valor, offering a new take on American fine dining, Guildhall, a European-inspired bistro, and Little Red Hen, a great local barbeque joint. Parkway Drugs, the local pharmacy, acts as a community gathering place and bicycle destination for children seeking candy bars. In the summer, the entire community comes together downtown for an annual sidewalk sale.
Writer's Theater
Opened in downtown Glencoe 2016, the Writer's Theater is a recent addition to downtown Glencoe. Called "the top regional theater in the nation" by The Wall Street Journal, The Writers Theater helps to turn Glencoe into a regional cultural destination.The company performs interpretations of classic and contemporary theater in its new award-winning facility.
What's Nearby?
With its central location in the North Shore, Glencoe residents are close to all the area's great attractions. On Glencoe's western border is the Chicago Botanic Garden. The Garden offers visitors acre upon acre of meticulously designed grounds, including a tranquil Japanese garden.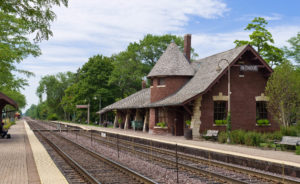 Located in neighboring Highland Park, the Ravinia Festival is within walking distance. Known as the world's longest-running outdoor music festival, Ravina provides an exciting lineup of performers in all genres. People come from across the Chicago area to listen to music, picnic and relax under the summer stars.
Downtown Evanston, known for its great restaurants, art scene, and exceptional movie complex, is a quick train ride to the south. And, of course, all the excitement of Chicago is easily within reach.
Parks and Recreation
With beautiful nature, stunning parks, and great facilities, Glencoe's recreation matches or exceeds its esteemed North Shore neighbors. There are options for all ages, including playgrounds and early-childhood programming for little ones, youth sports and arts programming for teens.
Great parks include Lakefront Park, offering a swimming beach, along with tennis courts, a picnic area, and a boating beach. Other parks include Friends Park, a popular park near downtown offering a modern playground, West Park and Berlin Park for baseball and softball, and The Watts Center, with a refrigerated ice rink. The Takiff Center features early childhood and preschool programs, all-ages arts programming, among other offerings.
Natural Beauty

Lovers of the outdoors have much to appreciate in the area. The Village surrounded on three sides by nature areas (including part of the Skokie Lagoons Nature Reserve), and with tree-lined streets on large lots, ravines, and lake bluffs nature is a persistent part of Glencoe life. Trails in the Skokie Lagoons and the historic Green Bay Trail are perfect (in three seasons) for hikes, jogs, or bike rides. The area also has several exceptional golf courses, including several public courses.
Glencoe History
From Farms to Mansions
Glencoe was first settled as a farming community in 1835. Early development included building a commercial pier on Lake Michigan and a stagecoach inn.
In 1867, the construction of the Chicago and Milwaukee Railroad (the Metra today) lead to the Village's transition into an affluent residential community. The Glencoe Company planned out the community around a central downtown and built the first schools in the area. By 1885, the community had grown to over 500 homes.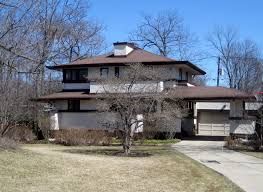 The Village continued to grow in prestige and population through the early 20th century. In these years (and continuing to today), elegant manors were built in the community including many by notable architects including Frank Lloyd Wright, Howard Van Doren Shaw, David Adler, and George Washington Maher. The village undertook several large municipal projects including a new water pumping station, new elementary schools, a public library, and the construction of New Trier High School in neighboring Winnetka.
Glencoe Today
The population peaked in the 1960s at more than 10,000 residents before falling to today's 8,700. Today, Glencoe remains one of the most affluent and prestigious North Shore communities, attracting residents with its beautiful homes, strong community, great schools, and natural beauty.
Glencoe Homes
Glencoe is a small, lively Village with a strong community and great schools in a beautiful lakeside setting. Homes in the community include lakefront mansions, architecturally significant mid-century homes, new construction, and a limited stock of townhomes and condominiums. For those seeking a tranquil and historic place to call home, adding Glencoe to your housing search is a natural move!